My (circa) 1957 Reynolds Contempora Cornet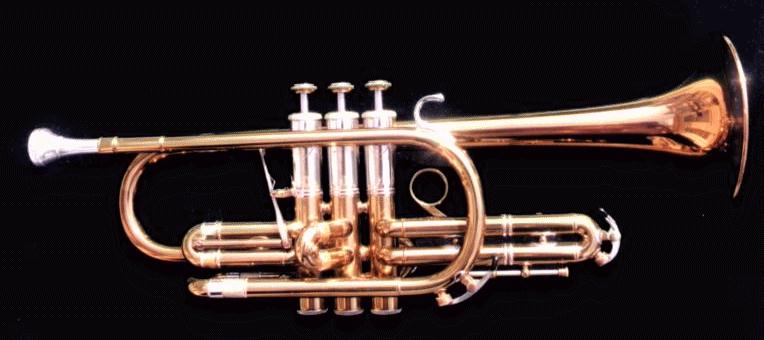 My (circa) 1957 Reynolds Contempora Cornet (s/n 53,1xx). Bought on eBay in 2000.
The Reynolds Contempora was among the most outstanding cornets available in the 1940's and 1950's. Even today many believe that it compares favorably with the best cornets on the market. This is a fine example of the large bore (0.467") Contempora with first-valve trigger. List price on this model in 1957 was $325, comparable to the Olds Mendez.
&nbsp
Establishing the manufacture date of Reynolds horns is a bit tricky. The best reference point I know of in this serial number range comes from the RMC Reynolds horns. In around 1961 - 1963, Reynolds horns carried the RMC shield and had serial numbers around 63xxx - 66xxx. Assuming (guessing) 2500 horns a year, that would place my horn (s/n 53,1xx) around 1957.
MORE PICTURES BELOW
---
Back to Top | Send Alan email | Back to My Horns.
---
All images and text, ©1999 Alan Rouse. All rights reserved.