My 1954 Olds Ambassador Trumpet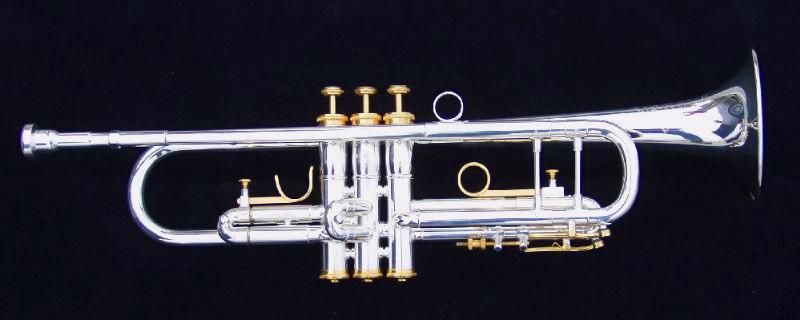 Believe it or not, this is a 1954 Olds Ambassador trumpet! (with a few modifications by John Lynch) Modifications include a Bach 43 leadpipe, Bach dual main-slide braces, 3rd slide stop rod, and first slide saddle, silverplating (at Anderson) and gold hilights. Definitely a sweet horn, and great work by Mr. Lynch! Thanks to John McBurney for photographing the horn for me. Incidentally, the mouthpiece pictured is my GR 66 two-star G rim, Radtke personal model.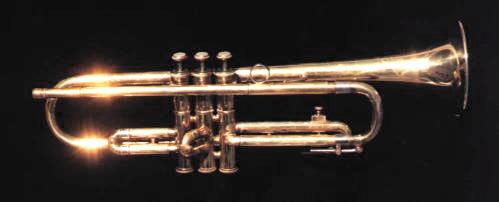 My 1954 Ambassador Trumpet prior to modifications by John Lynch. Acquired from eBay for about $70. 98% raw brass, virtually no dents, excellent valves, GREAT player.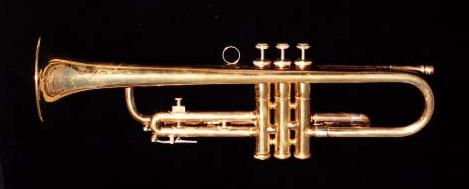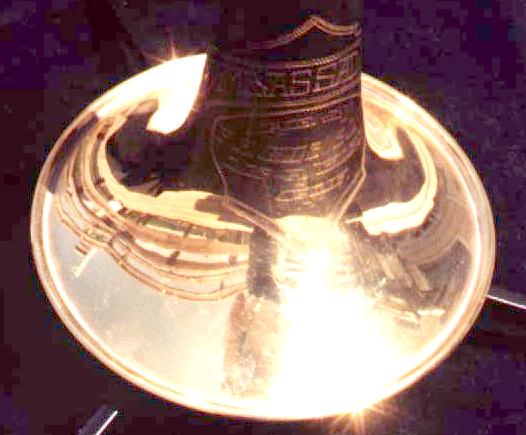 ---
Send Alan email | Back to My Horns.
---
All images and text, ©1999 Alan Rouse. All rights reserved.