Art Schindelbeck (late 1950's) with his Olds Mendez Trumpet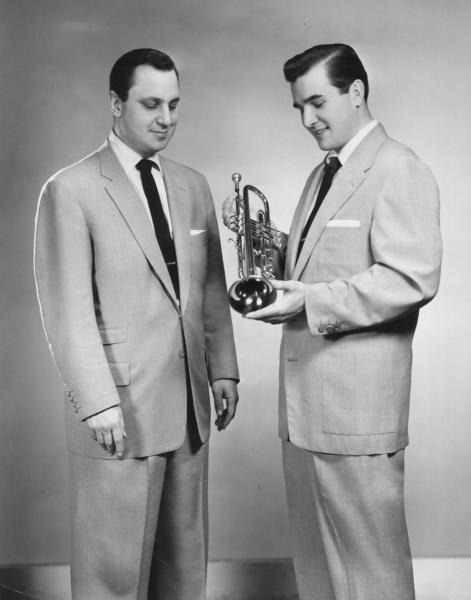 Pictured is Art Schindelbeck (on the right) posed with famed big band leader Buddy Morrow. Art is holding his Olds Mendez trumpet. Thanks to Art's son Eric Schindelbeck for this photo!
---
Back
Back to Olds Central.
---
All images and text, ©1999 Alan Rouse and Bill Harris. All rights reserved.