Olds Ambassador Ad from the Instrumentalist magazine, November 1966
According to this ad, Olds was using an epoxy finish on Ambassadors in 1966 rather than the earlier lacquer. Perhaps this explains why the finish on horns in the 500,000+ range seem to have held up much better than the lacquer on the earlier horns.
Ad provided by Wendell Johnson, email LaneSong@aol.com Thanks, Wendell!
Visit Wendell's website Herb Alpert & The Tijuana Brass Fan Club.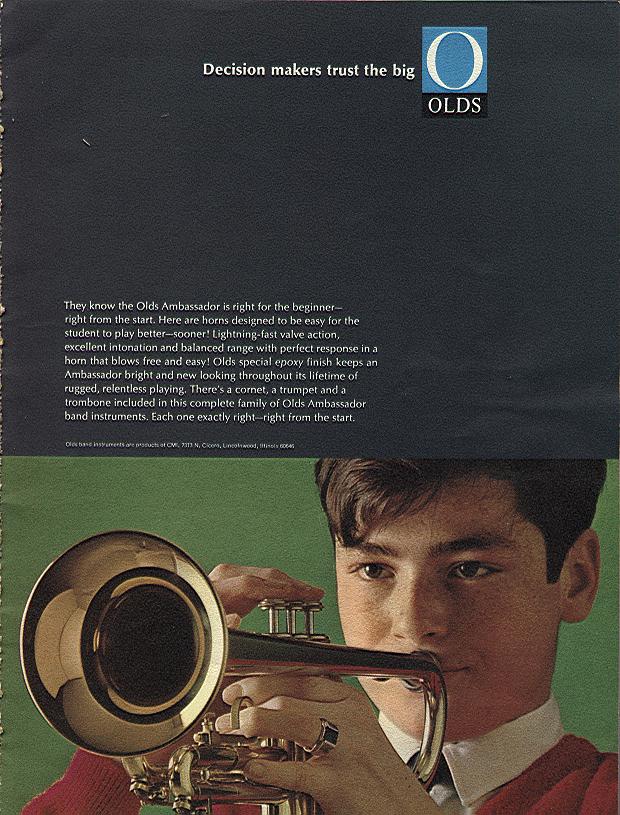 ---
Back
Back to Olds Central.
---
All images and text, ©1999 Alan Rouse. All rights reserved.