Olds Ad from Down Beat July 15, 1949
The trumpet pictured is a Super Recording. Notice the forward "balanced" position of the valves, and the "tone ring" around the bell. The Mendez model trumpet was not introduced until (circa) 1952.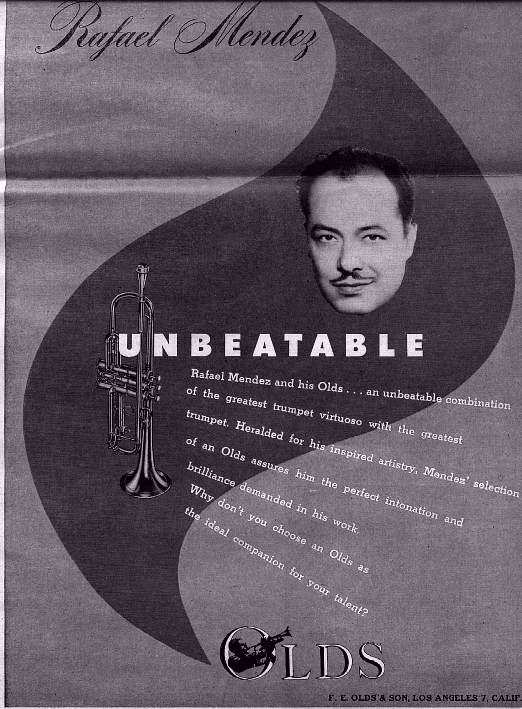 ---
Back
Back to Olds Central.
---
All images and text, ©1999 Alan Rouse and Rob Stewart. All rights reserved.