The Hot Jazz of Louis Armstrong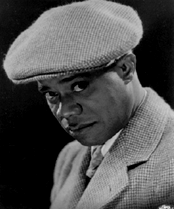 This is a very early version of a work in progress. Much of the material here is derived from "Early Jazz: Its Roots and Musical Development" by Gunther Schuller. I'm attempting to illustrate his points with exerpts from Armstrong's early recordings.
---
Send Alan email | Back to My Trumpet Playing.| Back to Alan's Trumpet World.
---
All images, sound, and text, ©1999 Alan Rouse. All rights reserved.