Memories fromt the NCSU Stage Band 1972-1976
---
This was a great time to be in the NCSU stage band--primarily because we got great seats to every home game of the 1974 National Champion Wolfpack basketball team!The pictures below are not the greatest--all I had was a little instamatic at the time.
---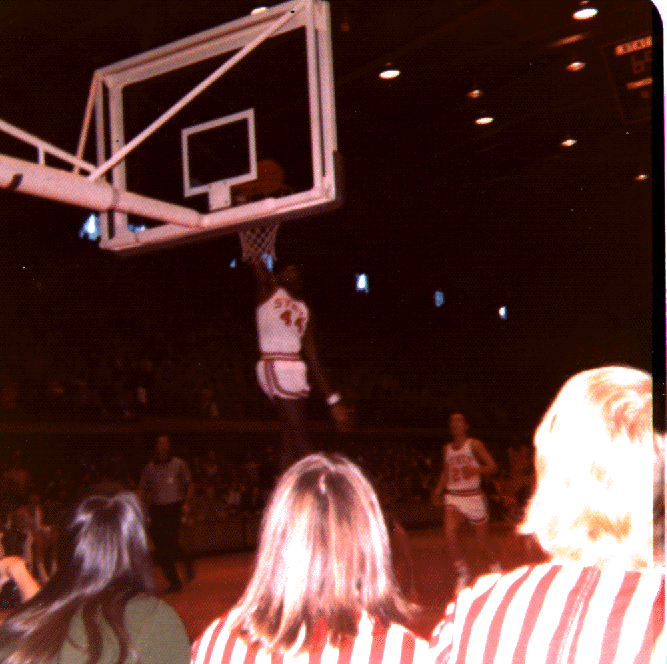 The view from my seat in the NCSU stage band. Here, David Thompson scores from close range with Monte Towe close behind.

---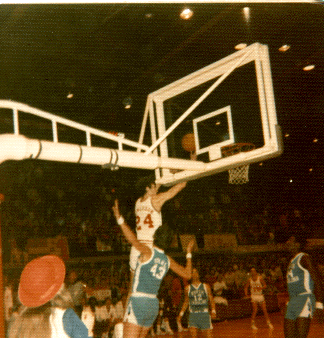 Tommy Burleson with an eye-level view of the rim as he shoots a short jumpshot against UNC. Burleson never lost to UNC during the two years I saw him play for NCSU.

---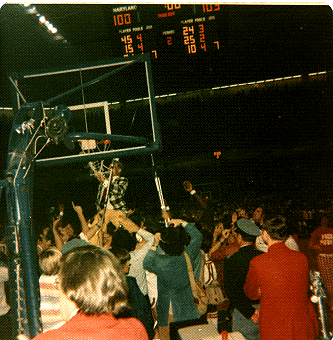 Norm Sloan cuts down the nets after the greatest game in history: NCSU vs Maryland, 1974 ACC championship game

---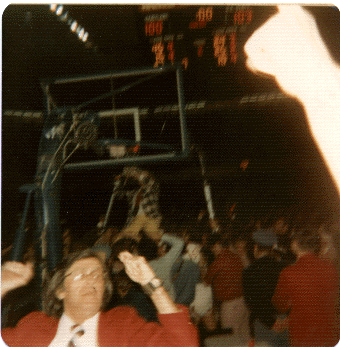 Don Adcock cranks up the band one more time!

---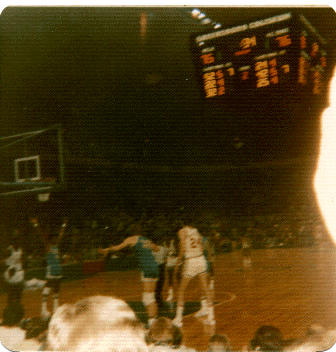 Critical free throws, 1974 NCAA Semifinals against UCLA

---
More momentos from the 1974 championship run.
---
Back to My Trumpet Playing.
---