Two-Bell Ambassador Cornet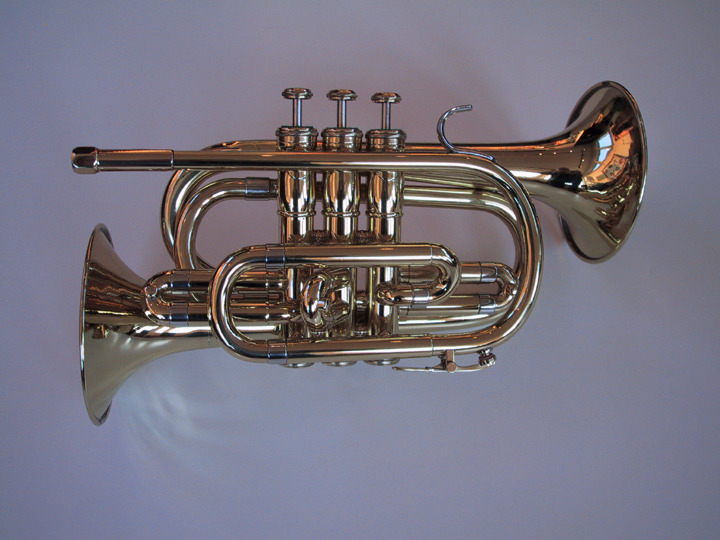 Here we have an interesting beast! This horn is a one-of-a-kind, apparently designed to teach someone how to play softly! It seems to have been a gag gift built at the Olds factory from new parts (note the serial number of 000000).
&nbsp
F. E. Olds 2-bell novelty presentation cornet #000000 (1977): Key of B-flat, three piston valves, made from Olds Ambassador cornet parts; first and third valve slides of equal length; one bell (non-functional) facing forward in usual position; second bell (functional) positioned under bell bend and facing backward toward player; both bells engraved, "F. E. Olds & Son / Manufactured for Howard / 1977"; restored by Mark Metzler.
&nbsp
Thanks to Tom Meacham for the cool pictures of this strange creature!
&nbsp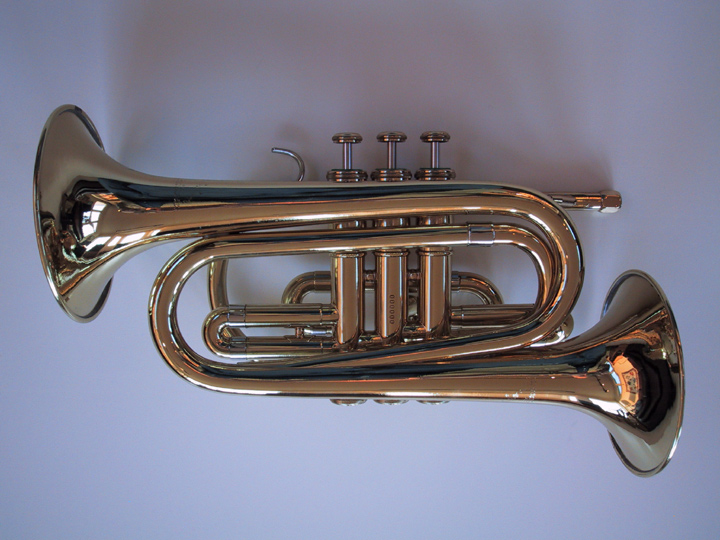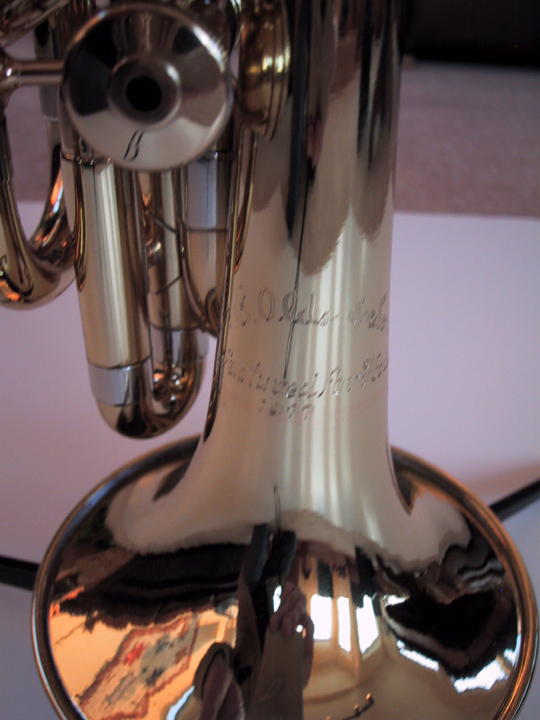 ---
Send Alan email | Back to Olds Central.
---
All images and text, ©1999 Alan Rouse. All rights reserved.