F.E.Olds and his first lathe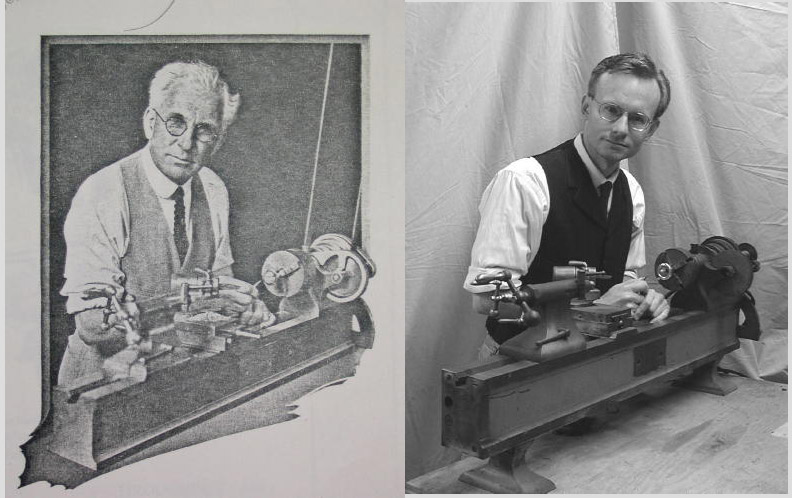 The original precision lathe owned by F. E. Olds! The picture on the above left shows F. E. Olds at his lathe. On the right, the new owner of that lathe, Robb Stewart, following in Mr. Olds footsteps! The lathe belonged to F.E. Olds and was purported to be his first lathe, built before 1912. He was very proud of this small machine, since it was a very expensive precision tool from the early 20th Century. Long after his death, in about 1950, F.A. Reynolds noticed this machine being used to sand parts and realized its importance as a tool and artifact. He gave it to Walter (Bernie) Marston at that time. Bernie made all of the Olds rotary valves from 1949 until about 1962 and used this lathe for some of this work. In November, last year, Bernie gave this lathe to Robb, knowing of his great interest in Olds history.
&nbsp

&nbsp
Above is a rotary trumpet made by Bernie Marston made in about 1956. Olds was never serious about producing such a trumpet, but Bernie was a French horn player and fancied rotary valves. Thanks to Robb Stewart for this picture!
Back to Olds Central.
---
All images and text, ©2004 Alan Rouse and Robb Stewart. All rights reserved.