Two early "The Olds" Trumpets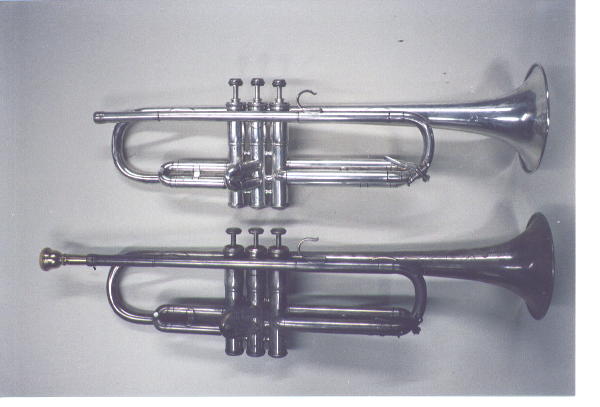 The above picture of two The Olds trumpets was provided by Robb Stewart. The top one is the earliest Olds trumpet that I've seen (about #129) and Robb's below (#396). Notice the valve caps like #144. The ivory rim mouthpiece is an Olds from the time.
&nbsp
Another pic of number 396
The Olds Ivory Rim Mouthpiece!
---
Send Alan email | Back to Olds Central.
---
All images and text, ©1999 Alan Rouse. All rights reserved.